It's Wednesday once again, and after a brief rest the blog hop is back. I hope that everyone across the Atlantic had a very enjoyable Thanksgiving holiday. I'd say you should feel rested but after hearing some stories about peoples holiday weekends I'm sure you're probably having the rest now!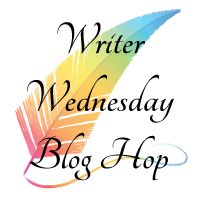 So for those unfamiliar with this blog hop the rules are as follows:
There is one photo and five words, all of which need to be included in your story
There is a maximum limit of 500 words
You have until the following Wednesday to complete your post
When you have finished and posted, link up with one of the blog hosts and let them know you're joining in
The main rule is to not take it too seriously, but as the hosts admit it's unlikely that any writers will not take it seriously. As long as you don't

fret/panic/pass out/hyperventilate/lose sleep/run in fear over it, then they are happy
The hosts for this blog hop are Nicole Pyles at The World of My Imagination and Carrie Sorenson at Chasing Revery
This weeks photo is:
The words are: iron, moon, university, bee, bench
And here is my contribution:
Hard to Let Go
-->
I let Jackson get a little way ahead of me with Chester, I didn't want him to see the tears in my eyes. This was one of our favourite places to walk, at this time of year the leaves crunched noisily beneath our boots. I'd let him get as far as the
bench
up ahead and then I'd have to sit down with him and explain. I wasn't sure if I could keep myself together for long enough but I was going to have to try. I had to stay strong for him, it would only make things harder otherwise.
I'd been looking after Jackson for just over a year, the longest resident that I'd had since entering into the fostering programme. They'd warned me that sometimes it could be hard to let go once a more permanent home had been found for them. The last two children I'd looked after were only babies, and I was surprised how easy it was to hand them over, knowing they were going to a loving family. But with Jackson he was quite a bit older, we could actually talk and get to know each other. He'd been very quiet when he first came to me and had terrible trouble sleeping. Quite often I'd check on him in the evening when he'd gone to bed, and he'd be sat at the window inside the curtains staring up at the
moon
. I tried not to think too much about what had happened to the children before they came to me, I just had to concentrate on helping them to feel safe.
He settled in nicely after a few weeks, and we established a nice routine that worked for both of us. He'd hit it straight off with Chester, the pair were inseparable now. Something else that would only make this process harder.
I hadn't even thought about how I'd approach the subject with him. I needed to be careful, I didn't want to undo all the good progress we'd made. He'd told me about his dreams, of growing up in a loving home, eventually going off to
university
so he could get a good job and look after his own family properly. He was already sure he didn't want his own children to grow up like him. Listening to him melted my heart, and in this business that wasn't always a good thing. You were expected to lock your emotions away in an
iron
vault.
As we reached the bench I called for him to sit down with me, my mind trying to calm before I started. In the trees behind me I noticed a lone
bee
rustling in the leaves and I thought to myself what a simple life they must lead.