Hello everybodies!
So, who recalls the Writer Wednesday blog hop that I used to regularly join in on? Well, I'm still doing it but over on my fiction blog. Have you checked that out by the way? My link is right over there in the side bar ;-).
There have been some changes over at WWBH HQ, and I have joined them to help co-host and keep this wonderful little hop going.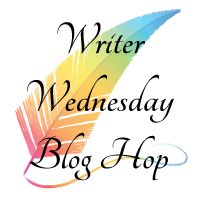 Alright friends. Huddle up! As you probably noticed, last week's Writer Wednesday Blog Hop Photo Reveal (WWBH) was blank and silent. I apologize! We were in the throes of change... Our two blog hop founders/co-hostesses, Nicole Pyles and Carrie Sorensen, have resigned from the blog hop. Sometimes life and passion and goals take a turn for a brand new direction, and that's what happened for our dear sister-bloggers.
While Carrie is taking some time off from blogging, Nicole's blog (
World of My Imagination
) has experienced a snazzy new makeover, and she's trying out some new inspirational content. I encourage you to keep her on your blogroll and stay in touch!
As for the WWBH? Tena and I are taking the torch and carrying the Blog Hop forward! I am not ready for the Blog Hop to go away... in fact I'd love to see this community grow. Writing is hard. Writing is lonely. Writing is necessary! This is a solitary craft that needs camaraderie in its madness. :) While the prompts are inspiring, I think what truly moves us to keep writing is each other... so I want us to stick together, practice together, and inspire one another because it's through our stories we connect. Even through the most fantastical fictional stories!
As Tena and I navigate some new ideas, you'll notice our prompts begin to "mixup" a bit to keep your imagination piqued and complacently and boredom at bay. Oh... as for the featured monthly bloggers, we'll announce the changes and a new winner on April 2. Sound good?
Well alright then! Let's move on to this week's prompt.
We're going to throw back a bit to one of our "vintage"-style prompts... one photo, five words.
Here is how to do it:
1) Compose a story using the photo and five mandatory words.
2) Keep your word count 500 words or less.
4) Submit your link via inLinkz froggy below by next Tuesday! (If you need some help, let us know in the comment section.)
5) Have fun, don't be shy, don't stress... let those creative juices flow!
6) Invite a friend. This is about community, so feel free to invite, greet, and
encourage
new writers!
Next Wednesday we will post all your stories in the Writer Wednesday reveal so the community can hop around and visit each of you!
Here is your photo:
Your five (randomly generated) words:
screwdriver
saucepan
barrel
spine
comb