What's up folks? Everybody ready for a new prompt on the Writer Wednesday blog hop?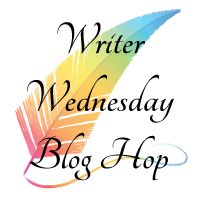 Then grab your laptop, netbook, tablet or a good old fashioned pen and paper, settle into your favourite writing spot and close off the world. That's what I have to do to get in my writing zone.
Whether you're comfortable in your writing routine, or just starting out and looking for something to get you going, the WWBH is here to serve.
Simply use the prompts to inspire a piece of flash fiction, and upload so we can share it with the blogosphere and help get you out there.
To help get you motivated, here are the stories sparked from last weeks two photo prompt:
There are a couple of new contributors here this week, so a big welcome to you guys! I hope you enjoy the prompts and make it part of your writing exercises.
For those who may need a reminder, here are the golden rules of the hop:
There is either one picture and five random words or two pictures given out each Wednesday, which are to be used in the story.
The word count must be 500 words or less.
The deadline to link up is Tuesday of the following week.
Don't forget to link up with one of the lovely hostesses:
Most importantly, have fun!
This week the prompt is one picture and five random words, all of which should be incorporated somewhere in your story:
Random words: magician, system, tour, mint, birthday
Good luck! And don't forget to link up when you're done: