It's the first Wednesday in August, so if you'd like to check out my insecurities this month you can find them in my IWSG post.
And seeing as it's Wednesday, let's have another WWBH post as well!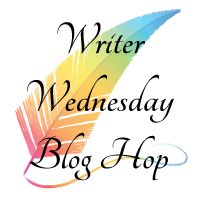 The lovely co-hosts and myself will be revealing this weeks prompt, as well as giving you the stories from last week. Check them out too if you get the chance:
Leanne has taken the lead for us this week, and she has a great message about using your writing as therapy. I, for one, know how important this practice is for dealing with those troubles life throws our way ...
~~~~~~~~~~~~~~~~~~~~~~~~~~~~~~~~~~~~
"What doesn't kill you only makes for a good story."
~
Tony Roberts
I love this take on the old phrase, don't you? I can't think of a better way to process life than to write about it, and every time we write we grow stronger in both skill and insight. I encourage you this week to be inspired by the tough stuff life throws at you and write a good story.
And since today is also the Writer Wednesday blog hop photo reveal, I'll throw in a couple of pictures for you to work into your piece. How about that? :)
Before I get to the prompt, first I want to do two things:
1) Show you the stories that birthed from last week's prompt. Thanks to all our authors who took the challenge; be sure to read through these and leave some comment love to the writers
2) Introduce this week's Blog Hop Featured Author winner, which is our very own hostess Tena Carr! Congrats, dear friend!
Here is her button to display on your blog to help promote her blog. (We choose a new winner each month, so keep your stories coming in and you could be next!)
Here are the instructions for how the blog hop works:
1) Use the two photos provided to craft a 500(ish)-word story; both photos must be featured in the brief story you create.
2) Stay with the 500(ish)-word limit.
3) Write and link your post by next Tuesday using the inLinkz frog at the bottom of the prompt. Simply click on the frog and fill in your information. If you need help, just leave a note in the comment section and we'll help you. :)
4) We were going to tell you to not take this too seriously, but reconsidered it because we know full well that asking writers to write something means that they will take it seriously. So, take it seriously, but don't fret/panic/pass out/hyperventilate/lose sleep/run in fear over it.
Here are your photos (courtesy of Leanne Sype):
Have fun!