Hello all! It's a rather misty morning here in the UK as I write this. I wonder if that's it for our summer, and if it's all down hill from here. Still, the winterly nights are a great excuse to stoke up the wood-burner in our new house! Mmmm, cosy ...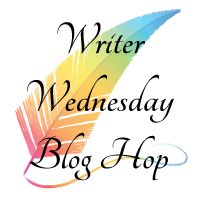 But enough of that crazy winter talk! It's not here just yet, and there are still plenty of Writer Wednesday blog hop prompts to get in beforehand too.
This week Leanne is in charge of the prompts, so without further ado, here she is ...
~~~~~~~~~~~~~~~~~~~~~~~~~~~~~~~~~~~~~~~~
It has been a slow couple of weeks for the Writer Wednesday Blog Hop, but that isn't uncommon for the end of summer. So let's take a deep breath, stretch our creative muscles and dive in this week.
You ready?
Here are the rules for the blog hop:
1) Use the photo and five mandatory words to create a 500-words or less story; all elements of the prompt must be a feature in the brief story you create.
2) Stay with the 500-word limit.
3) Craft and link your post by the following Tuesday.
4) When you have finished your post, link up your story using the inLinkz frog at the bottom of the prompt. If you have trouble, let one of us know in the comments section and we'll help you get linked up.
5) We were going to tell you to not take this too seriously, but reconsidered it because we know full well that asking writers to write something means that they will take it seriously. So, take it seriously, but don't fret/panic/pass out/hyperventilate/lose sleep/run in fear over it.
Ready? It's a tough one, but we can do it!
Mandatory words:
bus station
encyclopedia
icon
travel
sale