So, we're now halfway through the second week of little legs being back at school, and it's been really weird for me after having her around for six weeks. I've felt a little lost if I'm honest!
Baby legs is starting to fall into a loose routine now, and I'm working around her to get things done of the writerly and readerly kind. I'm so pleased about this, I've actually managed to submit a story for last weeks WWBH prompts! Yippee!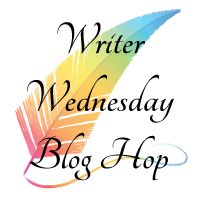 I know you're probably familiar with the drill by now, but just in case you're not ...
The rules are pretty simple:
There is either one picture and five random words, or two pictures given out each Wednesday, which are to be used in the story.
The word count must be 500 words or less.
The deadline to link up is Tuesday of the following week.
Please include the pictures and/or random words in your post, with clear reference to the WWBH. This is a community forum, with an aim to share and encourage around the blogosphere. It's important to link back to one of us so that we can spread the word of your fabulous flash fiction entries.
Don't forget to link up with one of the lovely hostesses:
Most importantly, have fun!
Before we get to the fresh new prompt for this week, cast your eyes over these efforts from last week. Hopefully they'll get you inspired and fired up to bring your own contribution to the table!
And for this week, how about making a story out of this ...