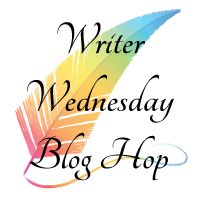 OK, so I'm a bit late with my WWBH post, but this week is going so quickly I might just pretend it's Wednesday again. Is that alright with you folks?
Debb is in charge this week with the prompts, so here she is ...
~~~~~~~~~~~~~~~~~~~~~~~~~~~~~~~~
Hello dear friends! Happy First Day of Autumn!
I don't know about you, but Autumn to me means: back to writing. I'm so sorry I wasn't able to write a story this week, but I'll give you a hint: The three stories below all touched me and made me smile.
Take a look:
I challenge myself, and you, too, to submit a story by next Tuesday evening, September 30th.
In case you aren't familiar with the guidelines, they are:
1) Use the two photos or one photo and five mandatory words, whatever is given, in your story.
2) Keep your word count 500 or less.
3) You have until next Tuesday night to link up your story to the little blue frog at the bottom.
4) Have fun, don't stress, and let those creative juices flow!
5) Check back next Wednesday to read the new stories -- if they touch you in any way, please feel free to reblog them.
Okay...ready for the prompts? I held back from choosing five words (my favorite kind of prompt) and will go with the two-photo prompt idea...