Hi folks!
It's that time again, and I'm just squeezing in this post before heading out for a day of work. Working one day a week at the moment, it's tough I tell you!
Today Leanne has the prompts to delight those writing taste buds ...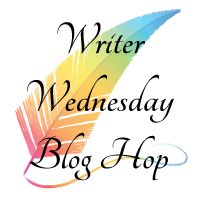 Hello, friends!
Three weeks down, one to go! Can you believe we're rounding out January already? How are those New Year resolutions coming along?
Well, if you resolved to write more or to explore your creative side, you're invited to participate in our weekly Writer Wednesday Blog Hop. Check it out!
Here are the awesome story entries from last week's prompt:
(Welcome to the blog hop Veronica!)
Here is the short version of the how the blog hop works. For the complete instructions click
here
:
We ask that you try to keep your story to approximately 500 words, give or take.
Please remember that the photos used are the property of the hostess for that week (unless otherwise stated). Please do not share these photos as your own (ie: give proper credit when using as a part of your hop and please do not use anywhere else on your blog). And please refrain from adding other photos to your blog story.
Most important of all – Have Fun! Take your writing seriously, but let those creative juices flow! Don't fret/panic/pass out/hyperventilate/lose sleep/run in fear over the blog hop, instead let this be an exercise in letting the imagination run wild while staying within the discipline of flash-fiction—short and compelling!
Last but not least, here are your prompt photos for this week.
Remember to work both photos into your story: