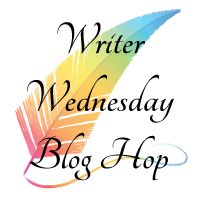 Hi folks! It's been a while since last we brought you a prompt for your mid-week dose of flash fiction, but after a much needed rest we are back to get you going once again.
So, have you missed us? We'd love to know your thoughts on our little weekly hop, if you enjoy writing/reading the stories each week, is there any way we can improve? It's important to us to get it right, so that we can all still enjoy it.
The Writer Wednesday blog hop is a little something we like to bring to the writing community to help you kick-start those writing urges, to help you through a lull in your bigger projects or just a bit of fun to get you to your weekend.
As usual, there is a picture prompt and five random words, and all you have to do is give us a bit of flash fiction in 500 words or less. It's that simple.
So, to get us going once again, here is this weeks picture:
Property of H J Musk


And this weeks words: colony, vice, vegetable, barber, trumpet
You have until the end of next Tuesday to link up your story with the linky frog below, and on Wednesday we look forward to sharing your stories as well as bringing you a brand new prompt.
Don't forget to link back to this post when you linkup and reference the WWBH. We want to spread our message as far as we can!