It's Wednesday again, so time for another little drop of inspiration for your stories. Myself and fellow co-hosts, Leanne Sype, Tena Carr and Debb Stanton, have been behind the scenes preparing this week, and it's Debb who is bringing us the prompts for the next installment of stories ...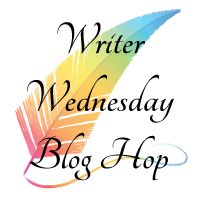 Hello fellow story enthusiasts! I can't believe it's already mid-summer. Speaking of which...I've always enjoyed the title "A Midsummer Night's Dream". Doesn't that sound nice?
And do you know what MY midsummer dream would be? For about 20 of us to send their story in to this blog hop, and I would then have 20 lists of characters that I could weave into one GIANT story (or book)!!! Wouldn't that be great?! Hey - don't be afraid to humor me a little bit here. Click on the little froggy icon below and make me more proud of you than I already am. :)
Check out last week's stories:
Are you new to this Writer Wednesday blog hop and wondering what the guidelines are?
1) Write a short story (500 words or less) using the photo and five
mandatory
words.
2) Stay with the 500-word limit.
3) Craft and link your post by next Tuesday evening (10:00 p.m. PST).
4) Link up your story using the inLinkz frog at the bottom of the prompt. Simply click on the frog and enter your story information as prompted.
If you need assistance, leave a comment on this post and one of us hostesses will help you.
:)
Okay, so are you ready now? Fingers on home row on your keyboard? Here is the prompt:
MANDATORY WORDS: murky, triumphant, hasenpfeffer, territory, lingual
So there you go. Let imagination be your guide and peace rule over all your activities. :)