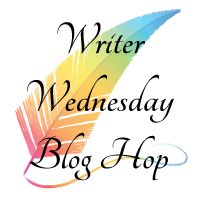 The lovely Leanne at Writings and Ruminations has taken charge for the Writer Wednesday blog hop this week. Before you start planning your story from the prompt though, make sure to check out last weeks stories to help get you inspired!
Take it away Leanne ...
We're halfway through this week, and a tiny bit over half way through this year. If you had set any writing goals for yourself, I hope things are going well for you! If you haven't yet reached those goals, this is a perfect week to shoot for the next step.
Perhaps this week's prompt will inspire the creative energy you need!
First let's take a look at the collection of stories birthed from last week's photo reveal. Be sure to take some time to read through these and offer the author some comment love. :)
Alrighty, here is a quick reminder of how the Writer Wednesday Blog Hop works:
1) Write a short story (500 words or less) using the photo and five mandatory words.
2) Stay with the 500-word limit.
3) Craft and link your post by next Tuesday evening (10:00 p.m. PST).
4) Link up your story using the inLinkz frog at the bottom of the prompt. Simply click on the frog and enter your story information as prompted.
If you need assistance, leave a comment on this post and one of us hostesses will help you.
:)
Here is your photo and five words:
Mandatory words:
tar
puppy
decoy
steering wheel
concierge
Have fun!