Hello to all! After so long without a post here I am with two on one day! My other post is for the Insecure Writers Support Group, which you can find here.
I've lost count of how many weeks have passed now since my last WWBH post, and I'm eager to get back into the swing of this flash fiction adventure.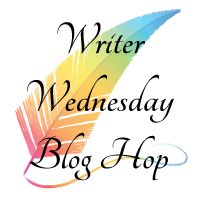 Many thanks to Leanne Sype who is chairing the hop this week, here she is with all the details ...
~~~~~~~~~~~~~~~~~~~~~~~~~~~~~~~~~~~~~~~~~~~~~~~~~~~~~
"Words - so innocent and powerless as they are, as standing in a dictionary, how potent for good and evil they become in the hands of one who knows how to combine them."
Nathaniel Hawthorne
I encourage you to be bold this week with the Writer Wednesday Blog Hop! I'll give you a picture and five words--give them power and life by weaving them together into a story. The best way to know how to combine words is to practice!
Here are some examples from last week's prompt. Check them out and leave some comment love for the authors, okay?
Also, we have a new featured blog hop author for the month of July! Remember, each month we randomly draw a name from those who participate in the blog hop (at least four story entries) and feature them for a month on our blogs!
It's a way to let the community get to know you and your blog. This month's winner is:
Ellen Peterson!
Here is her button to feature on your blog:
Alright. Let's get going on this week's prompt ...
Here is how the blog hop works:
1) Write a short story (500 words or less) using the photo and five
mandatory
words.
2) Stay with the 500-word limit.
3) Craft and link your post by next Tuesday evening (10:00 p.m. PST).
4) Link up your story using the inLinkz frog at the bottom of the prompt. Simply click on the frog and enter your story information as prompted.
If you need assistance, leave a comment on this post and one of us hostesses will help you.
:)
And your prompt:
Mandatory words:
caffeine
reindeer
press
wig
barber