It seems like an age since I last hosted the Writer Wednesday blog hop, but here I am again to take the lead.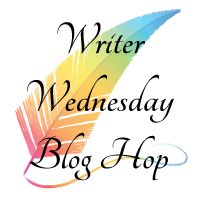 It's taking much longer than I anticipated to adjust to life as a mother of two, and still make time for my own things. You'd think I learnt this the last time, that young baby's take up a lot of time and energy!
I've been finding it hard to get my rhythm back in writing anything, and what better way to get myself going again than with this wonderful weekly hop.
Before we get down to this weeks photo reveal, let's check out the stories submitted for last weeks prompt from Tena:
Please check out these stories and remember to leave some comment of encouragement, you know how we writers enjoy a boost ;-)
And now for the new photo reveal ...
Following on from Tena last week I, too, am going to use two pictures for the prompt.
I know you're all pretty familiar with the rules by now, but just in case you're not:
There is either one picture and five random words or two pictures given out each Wednesday, which are to be used in the story.
The word count must be 500 words or less.
The deadline to link up is Tuesday of the following week.
Most importantly, have fun!
Here is the link to load up your story,
Enjoy!!!
~~~~~~~~~~~~~~~~~~~~~~~~~~~~~~~~~~~~~~~~~~~