Hi folks! How are we all doing? Each day it seems like the sun is battling with the clouds for dominance in the sky, but more often than not it seems to be winning now.
Spring is arriving in my garden with the new growth coming through and the daffodils establishing themselves. It's the promise of new beginnings, and I can feel the same thing happening within my own spirits.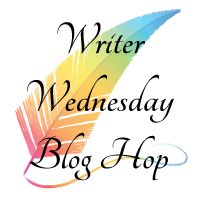 Talking of new beginnings, it's the beginning of a new week for the WWBH. We have two stories sparked from last weeks prompts, and here they are:
So, do you fancy having a go at the WWBH? Just write a ~500 word piece of flash fiction based on the picture prompts that I'll reveal in a moment.
Link up by next Tuesday to the froggy at the bottom, and then on Wednesday we'll reveal what everyone else has come up with.
If you are new to the WWBH, please do check out the full rules and guidelines first, we'd hate to have to omit a story for something minor.
And now to this weeks prompts, which is one picture and five random words:
milkshake, sausage, button, pumpkin, grasshopper