Welcome to another addition of the wonderful Writer Wednesday blog hop! To check out more information on this weekly challenge head over to my
WWBH page
.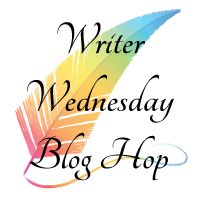 Today
Leanne
is in charge of dishing out the latest prompts, so without further ado Leanne, it's over to you ...
~~~~~~~~~~~~~~~~~~~~~~~~~~~~~~~~~~
Break out the good dishes and pour your finest wine! It's Wednesday! There are no rules on when to use the good dishes, right? And every day deserves our finest, yes?
Alright now that we've got that settled, it is time for another round of the Writer Wednesday Blog Hop!
This week we are re-introducing our monthly featured blogger. Sometimes our hostesses refer to them as "ad" winners because if your name is drawn, you get a button displayed on our blogs for a whole month!
This month's winner is AR Neal over at One Starving Activist!
Congratulations AR!
Alright, here are the stories birthed from last week's prompt. Be sure to read through them and leave some comment love for the author!
Here are the rules for how the prompt works:
1) Use the photo(s) and prompt to write a story; all elements of the prompt must be a feature in the brief story you create.
2) Stay with the 500-word limit.
3) Craft and link your post by the following Tuesday.
4) When you have finished your post, link up your story using the inLinkz frog at the bottom of the prompt.
5) We were going to tell you to not take this too seriously, but reconsidered it because we know full well that asking writers to write something means that they will take it seriously. So, take it seriously, but don't fret/panic/pass out/hyperventilate/lose sleep/run in fear over it.
Drumroll please for this week's photos ... badabadabadabada--