Welcome ladies and gents to another installment of the Writer Wednesday blog hop!
Each week my fellow co-hosts, Leanne Sype and Tena Carr, and I post some visual prompts to try and kick-start your writing potential and ask that you share them with the rest of us as we share our own stories.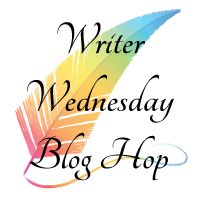 There are three entries for last weeks photo prompts, so please head on over to read and leave a comment, we all like to read the reactions to our work.
So, before I reveal the prompts for this weeks edition of the hop a little reminder of the rules:
There is either one picture and five random words or two pictures given out, which are to be used in the story.
The word count must be 500 words or less.
The deadline to link up is Tuesday of the following week.
Link up at the bottom of this post with your entry for the week.
Most importantly, have fun!
The prompt for this week is one picture and five random words:
Don't forget to link up with your story: